Dia Europeu dos Amigos dos Museus
Iremos celebrar pela primeira vez no dia 8 de Outubro de 2023 o "DIA EUROPEU DOS AMIGOS DOS MUSEUS".
É uma iniciativa instituída pelas Federações dos Amigos dos Museus da Europa, associados da WFFM (World Federation of Friends of Museums). A Alemanha, a Bélgica, a Espanha, a França, a Itália, o Luxemburgo, a Noruega e Portugal já aderiram na participação desta iniciativa.
O logotipo criado para este dia foi inspirado na bandeira europeia, destacando-se a cor verde, através da qual se pretende transmitir a necessidade de protecção ambiental, importante na salvaguarda do património cultural.
Esta celebração terá lugar, a partir de agora, no segundo domingo de Outubro de cada ano.
Sendo este o primeiro ano da instituição desta iniciativa, a FAMP convida todos os seus Grupos de Amigos associados a celebrarem este dia com a realização de uma actividade à sua escolha. O objectivo principal é o da contribuição e participação da sociedade civil na vida cultural, mediante o fortalecimento das Associações de Amigos de Museus.
Contamos convosco para celebrar este dia, partilhando esta informação com os Amigos e Museus e sobretudo desenvolvendo algumas iniciativas na celebração com os Amigos.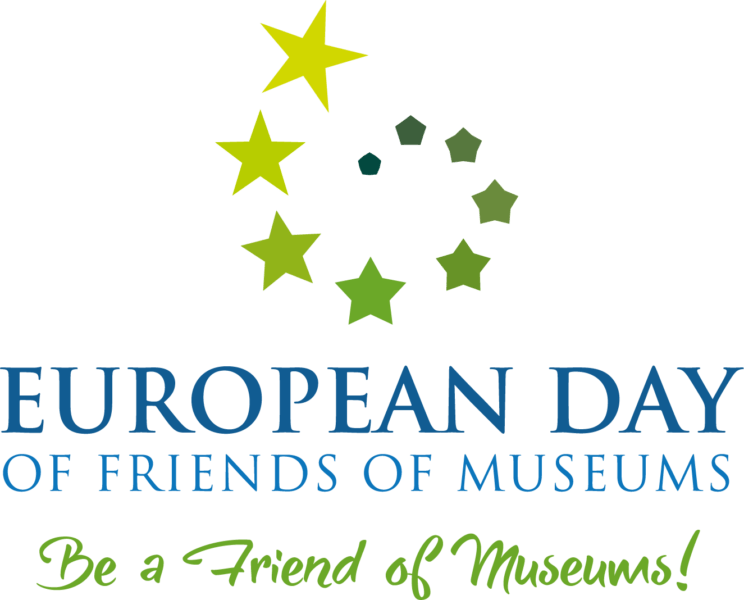 Federação de Amigos dos Museus de Portugal - FAMP
Museu Nacional dos Coches,
Picadeiro Real, Pç. Afonso de Albuquerque,
1300-004 Lisboa
famp2010@gmail.com